Twitter reduces reach of users it believes are abusive
The person's tweets will only been seen by followers of their account for 12 hours.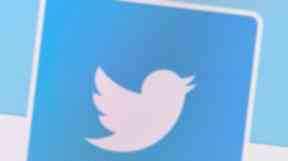 Twitter has begun temporarily decreasing the reach of tweets from users it believes are engaging in abusive behaviour.
The new action prevents tweets from users Twitter has identified as being abusive from being displayed to people who do not follow them for 12 hours, thus reducing the user's reach.
If the user were to mention someone who does not follow them on the social media site, that person would not see the tweet in their notifications. Again, this would last for 12 hours.
If the user who had posted abusive tweets was retweeted by someone else, this tweet would not be able to be seen by people who do not follow them, again reducing their Twitter reach.
Those who Twitter deems to be posting abusive messages receive an email from the company explaining what has happened: "We've detected some potentially abusive behavior from your account," the emails read.
"So only your followers can see your activity on Twitter for the amount of time shown below."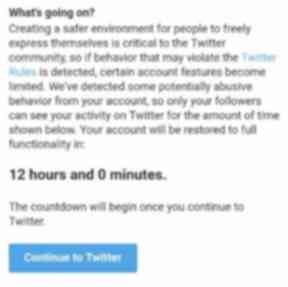 Twitter is not thought to be simply targeting users for using specific words, but will also look at an account's behaviour as well.
The new protocol comes at a time when Twitter is increasing its anti-harassment efforts, something critics say is long overdue.
Twitter has frequently been criticised for its handling of abuse and bullying on the platform, with high-profile users like Stephen Fry quitting the site over it.