Mugabe could run as corpse in next election, says wife
Zimbabwean First Lady urges supporters to put her husband's name on the ballot.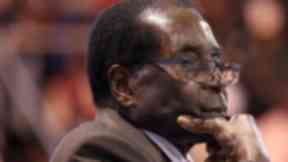 Zimbabwe's President Robert Mugabe could run "as a corpse" in next year's election if he dies before the vote, his wife has claimed.
Speaking at a rally in Buhera on Friday the First Lady urged supporters to put her husband's name on the ballot to show their love for him in the event of the 93-year-old's health failing him in the next few months.
Grace Mugabe told the cheering crowd: "If God decides to take him, then we would rather field him as a corpse."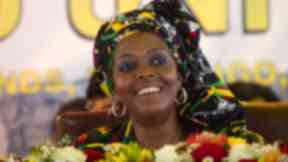 Mugabe's wife also used her speech at the rally to publicly accuse some ruling ZANU-PF party officials of plotting to take over from her husband and criticise them for telling her husband he is too old.
She said: "Anyone who was with Mugabe in 1980 has no right to tell him he is old. If you want Mugabe to go, then you leave together. You also have to leave."
Mugabe has been in power since white minority rule ended in Zimbabwe in 1980 and has previously declared he wants to live until 100 and rule for life.