Anti-poaching conservation activist shot dead in Tanzania
Wayne Lotter, from South Africa, was killed while travelling in a taxi.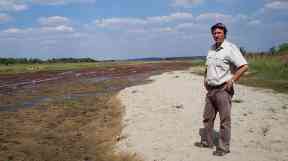 Wayne Lotter, the co-founder and president of conservation organisation the PAMS Foundation, has been shot dead by gunmen in Tanzania.
The 51-year-old, from South Africa, was killed late on Wednesday night while travelling in a taxi through the Dar es Salaam suburb of the city, in an attack that is currently being investigated by police.
In a Facebook post following his death officials at the PAMS Foundation said they were "heartbroken" by the news and remembered the keen conservationist for his "charm, brilliance and eccentric sense of humour".
Former ranger Mr Lotter has been credited for helping to arrest thousands of poachers and traffickers over the years as he lead the charge against poaching in Tanzania.
The fight against poaching was clearly a very personal fight for Mr Lotter and tellingly he had told ITV in the past that his "stomach still knots" every time he saw an elephant carcass.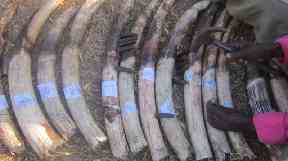 Among his many achievements Mr Lotter will be remembered for being instrumental in setting up and funding the country's top ivory police unit the National and Transnational Serious Crimes Investigation Unit (NTSCIU) which has made some of the biggest arrests in the country.
The NTSCIU has detained thousands of poachers and ivory traffickers since it was set up, including the so-called 'Ivory Queen' - aka Yang Feng Glan - a Chinese woman who is accused of running a $2.6m ivory trafficking ring in a case that is ongoing.
Described as one of the world's "secret heroes trying to save the African elephant", Mr Lotter's friends said he had dedicated his life to fighting corruption and the ivory trade and died fighting for what he loved.
Krissie Clarke, Mr Lotter's PAMS co-founder, said: "Wayne devoted his life to Africa's wildlife and he cared deeply about the people and animals that populated this world " and that he had "died bravely fighting for the cause he was most passionate about."
Ecologist Malcolm Ryen described his friend's death as "one of the darkest days in the conservation world" and warned his loss could "deeply hit the fight against poaching in Africa."
Mr Lotter leaves behind a wife, two daughters and his parents.