Christian Dior and Gucci to stop using size zero models
The fashion houses will also no longer use under 16s in new code of conduct.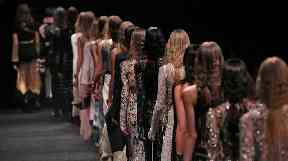 Christian Dior and and Gucci have pledged to stop using size zero models under a new code of welfare.
The major fashion houses also announced they would stop using under-16s in their most high-profile catwalk shows and fashion shoots.
The new charter was jointly published by LVMH and Kering, which are two of the biggest fashion houses in the world which own Christian Dior and and Gucci respectively.
Between them, they also own a host of other major fashion brands including Louis Vuitton, Fendi, Celine, Kenzo, Marc Jacobs, Alexander McQueen, and Stella McCartney.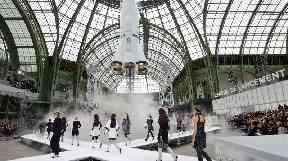 The new charter says that female models must be at least a French size 32 (equivalent to a UK size 4 or a US 2) in future.
Girls aged under 16 will also not be used to represent adults in catwalk shows or shoots, meaning they will not be used in the biggest and most high-pressured events.
The charter also says that a psychologist or therapist must be available to models during their working hours.
Under-18s will be required to have a chaperone and the charter also says brands must ask agencies to ensure that models are keeping up with their school work.
A joint statement said that the new charter would come into effect at the upcoming fashion weeks and would be upheld with the help of monitoring committee including models, agencies and fashion brand representatives.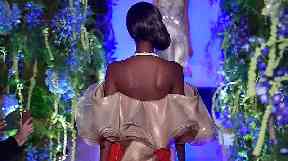 It comes after France passed laws aimed at preventing excessively thin models from working.
Under the laws, women must provide a doctor's certificate confirming they are physically healthy and not underweight.
There have also been repeated complaints that fashion houses in general promote unhealthily thin body shapes and claims that models are sometimes placed under pressure to maintain unhealthily low weights.
Both fashion houses said they had been prompted to act out of concern for models' wellbeing.
"As the leader in the luxury sector, we believe it is our role to be at the forefront of this initiative," said Antoine Arnault, a member of LVMH Board of Directors.
François-Henri Pinault, Chairman and CEO of Kering, added: "Respecting the dignity of all women has always been both a personal commitment for me and a priority for Kering as a Group.
"We hope to inspire the entire industry to follow suit, thus making a real difference in the working conditions of fashion models industry-wide."