Salvador Dali DNA test proves he was not woman's father
The surrealist painter's body was exhumed to perform examinations in Spain.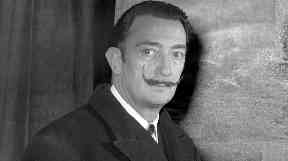 A DNA test has proved that a Spanish woman is not the daughter of the famous artist Salvador Dali.
Authorities exhumed the body of the surrealist to see if he fathered 61-year-old Pilar Abel Martínez but the result was negative.
Dali's body was exhumed on 23 July in order to perform examinations to see if he was the woman's father.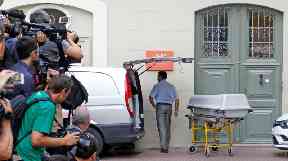 Abel Martinez, born in 1956, is a tarot-card reader from the Catalan city of Girona.
The Spaniard claim her mother Antonia explained Dali was her father, after she had an affair with the artist in the 1950's.
Dali, famed for being one of the founders of surrealism, died in 1989. The artist had himself embalmed and his moustache was said to be in perfect condition when it was exhumed.