Toddler among casualties as Hurricane Imra causes chaos
Another person has died on the British overseas territory of Anguilla.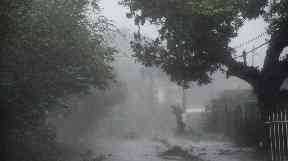 At least 10 people have died - including a two-year-old child - and 23 others injured as Hurricane Irma ripped across the Caribbean.
With sustained winds of 185mph, the Category Five hurricane is the most powerful Atlantic Ocean storm in recorded history.
One person has died on the British overseas territory of Anguilla, which was among the first islands to be hit.
In Barbuda, nearly all buildings were destroyed as the storm made landfall on Wednesday, killing a toddler as a family tried to escape.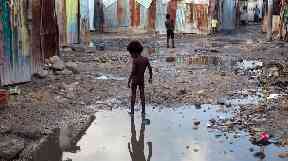 And it left a similar path of devasation as it tore across the French territories of St Martin and St Barts, killing at least eight and leaving thousands homeless.
Officials say they expect the death toll to rise.
Briton Alex Woolfall was on holiday in St Maarten, the Dutch area of the island, when Irma hit.
He and others hid in a concrete stairwell, posting to Twitter about the "thunderous" noise, saying he was "terrified".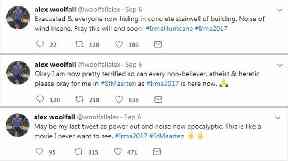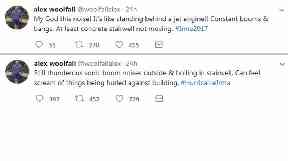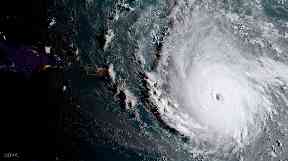 Meanwhile, states of emergency have been declared in Cuba, Puerto Rico and Florida - as experts warn the storm could hit Miami directly.
A major operation has been launched to evacuate people away from coastal areas of Haiti and the Dominican Republic, as Irma moves from the edge of Puerto Rico at around 16mph towards the Bahamas and the Turks and Caicos Islands.
Water levels are expected to rise by 4.5 to 6 metres (15 to 20ft) above the normal tide level.
In the US, which is still recovering from the horrendous scenes caused by Hurricane Harvey, officials in Florida were preparing to shut down two nuclear power stations as the storm approaches.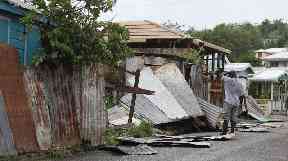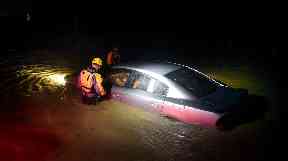 With 1,350 miles of coastline, there are around 2.5 million homes in the hazard zone - including many in expensive areas such as Florida Keys and Jacksonville.
Antigua and Barbuda prime minister Gaston Browne told the Associated Press that around 60 per cent of the island's 1,400-odd residents had been left homeless as Irma tore down their homes.
The island of Barbuda had been left "barely habitable", he added.The Foreign Office has urged Britons affected by the hurricane to follow evacuation orders.
A British naval ship has been deployed to help deal with the aftermath of the storm with 40 Royal Marines on board, as well as army engineers and equipment.