British military joins Hurricane Irma relief effort
RAF aircraft and Royal Navy ships are being sent to help in the Caribbean.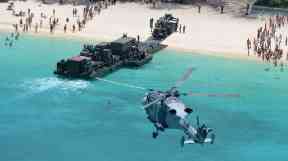 The Armed Forces have been deployed to help with the relief effort in the Caribbean following devastation wrought by Hurricane Irma.
At least 12 people have been killed so far with thousands of buildings destroyed and warnings of further storm surges to come.
Medical supplies and other aid are to be flown to the worst affected areas today following a pledge from the British Government of £32 million towards the relief effort.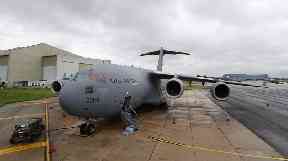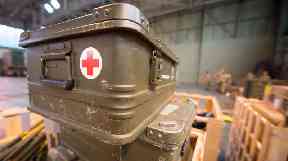 A naval ship and its helicopters have already been helping to distribute aid on the British island of Anguilla, and the Navy's flagship carrier HMS Ocean has been diverted to join the relief effort.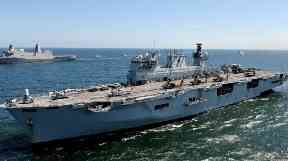 There has been criticism of the Government's response to what is the most powerful hurricane ever to hit the Atlantic, with some saying more should have been done to prepare for the devastation.
Addressing concerns about the speed of Britain's response, Theresa May said: "We have taken action, we moved swiftly, there are people on the ground, £32 million has been released.
"The Royal Fleets Auxiliary ship - RFA Mounts Bay - is in position providing assistance from Royal Marines and army engineers and a task group, a military task group, is on its way on HMS Ocean with several hundred UK troops."
She added the Government would "continue to do what is needed and provide what is necessary" as the storm progresses towards the US