Rohingya rebels in Myanmar declare month-long ceasefire
Muslim insurgents of the Arakan Rohingya Salvation Army declared the truce on Twitter.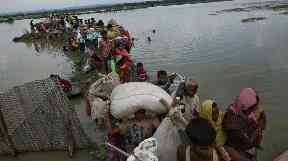 Rohingya rebels, whose attack on Myanmar security forces last month triggered savage military reprisals, declared a month-long ceasefire and urged the government to do the same.
The Muslim insurgents of the Arakan Rohingya Salvation Army declared the truce on Twitter.
The Myanmar government did not comment immediately.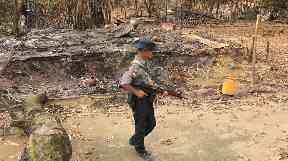 The temporary truce comes as refugee camps in neighbouring Bangladesh reached breaking point as thousands of people continue to seek safety after violent clashes left at least 400 Rohingya dead.
The rebels, who say they're fighting to protect their minority members against government-sponsored persecution, launched an attack on August 25.
According to Rohingya refugees, the military responded with indiscriminate killings, burning entire villages and forcing tens of thousands to flee. The government said most of the 400 dead were "terrorists."
The UN said that an estimated 290,000 Rohingya Muslims have arrived in the border district of Cox's Bazar in just two weeks, joining at least 100,000 who were already there after fleeing earlier riots or persecution in Buddhist-majority Myanmar. The number of refugees was expected to swell further, with thousands crossing the border each day.
Fights were erupting over food and water. Women and children were tapping on car windows or tugging at the clothes of passing reporters while rubbing their bellies and begging for food. Health experts warned of the potential for outbreaks of disease.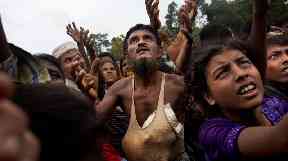 "More and more people are coming," said UNHCR spokeswoman Vivian Tan. With camps already "more than full," new arrivals were setting up spontaneous settlements along roadsides or on any available patches of land.
One aid worker who asked not to be named said "stocks are running out."
"It is impossible to keep up," she said.
The UN has asked Bangladesh authorities to make more land available so they can build new relief camps.