Family set free after being held captive for five years
American woman, Canadian husband and three children were captured by a Taliban network.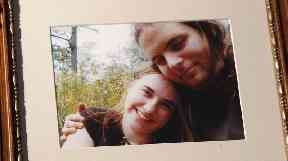 An American woman, her Canadian husband and their three young children have been freed by a network with ties to the Taliban after being held hostage for five years.
Pakistan secured the release of Caitlan Coleman and her husband, Canadian Joshua Boyle.
Mrs Coleman was pregnant when they were abducted while travelling in Afghanistan.
The couple had their three children while being held by the Haqqani network.
Their current location remains unclear.