Iraqi forces move on oil-rich and Kurdish-held Kirkuk
Dawn move on disputed territory comes three weeks after controversial independence vote.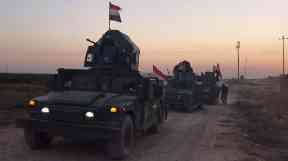 Iraqi troops have advanced on the Kurdish-held city of Kirkuk in a bid to reclaim the disputed oil-rich territory.
Kurdish militias had seized the northern land outside their autonomous region three years ago to defend against an advance by so-called Islamic State across Iraq.
The current move on Kirkuk by Iraqi federal forces comes three weeks after the controversial Kurdish referendum for independence, which Baghdad has condemned and refused to acknowledge.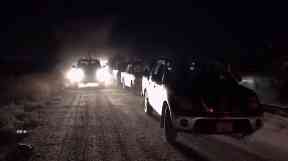 Iraqi state media said the troops, who were made up of the military, anti-terrorist units and federal police, had gained control of a gas plant and claimed they were advancing without firing a shot.
Kurdish officials described the move as a "major, multi-pronged" and "unprovoked attack" on the multi-ethnic city, which is home to more than a million people.
Inside the city, residents hid in homes and described hearing what sounded like shelling and rocket fire.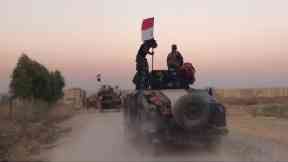 The Kurdistan Region Security Council said it believed the assault by Iraqi forces was aiming to retake a military base and nearby oil fields.
The security council said Kurdish forces, known as peshmerga, had responded by destroying at least five US-supplied Humvees being used by the state-sanctioned militias.
A commander of the local Kurdish police force said Kurds remained in control of the province's disputed oil wells.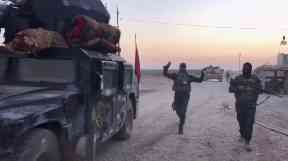 Iraqi Prime Minister Haider al-Abadi's office said he had ordered federal forces to "impose security in the city in cooperation with the inhabitants and the peshmerga" - an indication of his willingness to share administration.
The US has supplied and trained forces on both sides of the Kirkuk dispute - with the parties united by the common enemy of so-called Islamic State.
US officials, who also opposed the Kurdish referendum, have called on both sides to remain focused on defeating the extremists.