Facebook buys app for children to be nice to each other
Social media giant buys TBH app which has been downloaded by millions since its launch.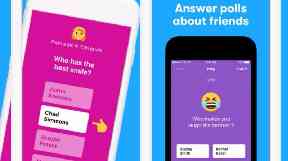 An app that encourages children to be nice to each other has been bought by the social media giant Facebook.
TBH, an acronym for 'to be honest', has already been downloaded by more than five million people since its launch in August and more than a billion messages have been sent.
The app allows users to anonymously answer multiple choice questions about friends, who then receive the poll results as compliments.
The inventors of the app said they "wanted to create a community that made us feel happier and more confident about ourselves".
A statement on its website added: "While the last decade of the internet has been focused on open communication, the next milestone will be around meeting people's emotional needs.
"When we met with Facebook, we realised that we shared many of the same core values about connecting people through positive interactions."
Financial terms of the deal were not disclosed, however according to start-up news site TechCrunch, the deal was for "less than $100m".