Irish student Ibrahim Halawa freed from jail in Egypt
Son of Muslim cleric was jailed in 2013, at the age of 17, in a mass trial over protests.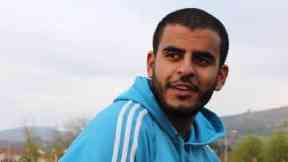 An Irish student who was wrongly jailed in Egypt at the age of 17 amid 2013's Muslim Brotherhood protests has been freed four years on.
Ibrahim Halawa's release, which was announced on his supporters' Facebook page, comes four weeks after he was formally acquitted over the so-called Day of Rage protests in Cairo.
President of Ireland Michael D Higgins welcomed news of the release of Mr Halawa, the son of a prominent Muslim cleric in Dublin, as a "great relief to his family".
"It will be welcomed by all those who were concerned for him in his long ordeal of imprisonment," he said.
"I wish Ibrahim Halawa well on his journey home."
Mr Halawa was prosecuted in a mass trial after being detained during a siege at a mosque amid the protests in August 2013.
The protests over then Egyptian president Mohamed Morsi were known as the Muslim Brotherhood's so-called Day of Rage.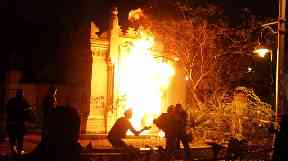 Mr Halawa's three sisters were also among 500 arrested in Cairo and accused of inciting violence, riots and sabotage.
They were later released on bail, returned to the family home in Dublin and were acquitted following trial in absentia.
Simon Coveney, Ireland's Foreign Affairs Minister, said on Twitter: "Delighted 2 confirm Ibrahim Halawa has been released, being supported by family+Embassy. Some formalities still required before flying home."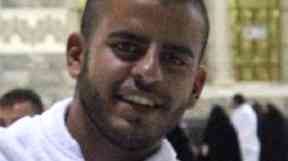 Sinn Fein MEP Lynn Boylan, who campaigned on his behalf, tweeted: "Great news coming out of Cairo. #IbrahimHalawa is free - 4 years of illegal imprisonment, but now focus is on getting him home #FreeIbrahim."
The Facebook post celebrating his release read: "Fantastic news, Ibrahim has finally been released from prison.
"We will now begin to make arrangements to bring him home where he belongs in Ireland.
"We can't thank enough all those who worked so hard for Ibrahim's release, we owe you all so much."