Trump to allow release of secret JFK assassination files
US President will not block publication of more than 3,000 classified documents.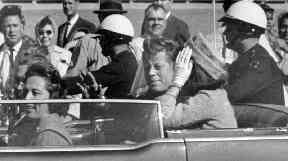 President Donald Trump has indicated he does not intend to block the scheduled release of thousands of secret government documents about the assassination of John F Kennedy.
He tweeted on Saturday: "Subject to the receipt of further information, I will be allowing, as President, the long blocked and classified JFK FILES to be opened."
The National Archives has until Thursday to disclose the remaining files related to Kennedy's 1963 assassination.
There are more than 3,000 documents that have never been seen by the public and more than 30,000 that have been previously released but with redactions.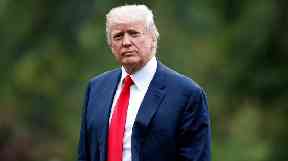 Congress ruled in 1992 that all assassination documents should be released within 25 years.
However Mr Trump has the power to block them on the grounds that making them public would harm intelligence or military operations, law enforcement or foreign relations.
Larry Sabato, director of the University of Virginia Centre for Politics and author of a book about Kennedy tweeted the president: "Thank you. This is the correct decision. Please do not allow exceptions for any agency of government".
It is unlikely the documents will contain any big revelations on a tragedy that has stirred conspiracy theories for decades, said Judge John Tunheim.
Mr Tunheim was chairman of the independent agency in the 1990s that made public many assassination records and decided how long others could remain secret.
Mr Sabato and other JFK scholars believe the trove of files may, however, provide insight into assassin Lee Harvey Oswald's trip to Mexico City weeks before the killing, during which he visited the Soviet and Cuban embassies.
Oswald's stated reason for going was to get visas that would allow him to enter Cuba and the Soviet Union, according to the Warren Commission, the investigative body established by President Lyndon B Johnson, but much about the trip remains unknown.
The files that were withheld in full were those the Assassination Records Review Board deemed "not believed relevant," Mr Tunheim said.
Its members sought to ensure they were not hiding any information directly related to Kennedy's assassination, but there may be nuggets of information in the files that they did not realise were important two decades ago, he said.
"There could be some jewels in there because in our level of knowledge in the 1990s is maybe different from today," Mr Tunheim said.