World Health Organisation drops Mugabe as ambassador
The Zimbabwean president had been appointed as a 'goodwill ambassador'.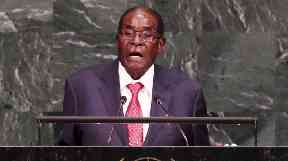 The World Health Organization is rescinded its appointment of Zimbabwean president Robert Mugabe as a "goodwill ambassador" following widespread shock and condemnation.
WHO gave Mugabe the role claiming the 93-year-old leader had made a "commitment to public health".
But the organisation's director general Tedros Ghebreyesus was forced into an embarrassing backtrack on Sunday due to outcry over the choice.
"I have listened carefully to all who have expressed their concerns, and heard the different issues that they have raised," Mr Ghebreyesus said in a statement.
"I have also consulted with the Government of Zimbabwe and we have concluded that this decision is in the best interests of the World Health Organization.
"I thank everyone who has voiced their concerns and shared their thoughts. I depend on constructive debate to help and inform the work I have been elected to do."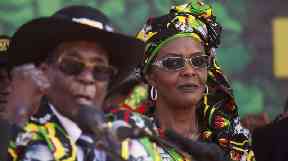 Mr Tedros, an Ethiopian who became the WHO's first African director-general this year, had said Mugabe could use his role "to influence his peers in the region".
He had claimed Zimbabwe was "a country that places universal health coverage and health promotion at the centre of its policies to provide healthcare to all".
But despite once being known as the breadbasket of southern Africa, in 2008 a charity released a report documenting failures in Zimbabwe's health system and blamed Mugabe for policies that led to a man-made crisis.
Physicians for Human Rights found his government had "presided over the dramatic reversal of its population's access to food, clean water, basic sanitation and health care".
It went on: "The Mugabe regime has used any means at its disposal, including politicising the health sector, to maintain its hold on power."
Downing Street said it had raised concerns with WHO calling Mugabe's appointment "surprising and disappointing particularly in light of the current US and EU sanctions against him".
The US called the appointment disappointing.