British man dies fighting IS with Kurdish YPG forces
Jac Holmes, 24, from Bournemouth, died while clearing land mines in Syria.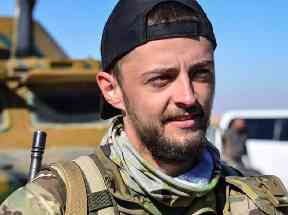 A British man from Bournemouth who was fighting against Islamic State forces in Syria has died, according to his mother.
Former IT worker and painter Jac Holmes, 24, had been volunteering with Kurdish YPG forces since leaving the UK in January 2015.
He died on Monday while clearing land mines, his mother Angie Blannin said, who added she was "extremely proud" of her son.
He was part of a four-man sniper unit.
He stood up for what he believed in and he had the courage of his convictions to go out and do something where he thought that the West were not doing enough. To defeat Isis (another name for IS) he felt that it was not just a Syrian problem, or Middle Eastern problem, it was a world problem. He wanted to go and do something about that and not just be a keyboard warrior.

Angie Blannin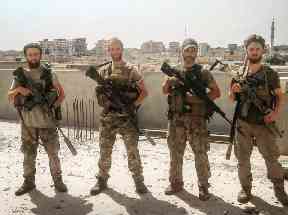 At one point in 2016 he was detained in a Kurdish-held region of northern Iraq after crossing the border with Syria, on his way home from fighting. He and two fellow fighters were subsequently released.
Asked how much training he had been given as a civilian volunteer with no military background, Holmes told viewers during a Facebook Livestream on 4 October: "Not very much. I learned how to strip weapons, shot a few rounds, ran around a bit, that's about it."
Holmes featured in the 2015 Channel 4 documentary Frontline: The Brits Battling ISIS.
During his three tours with the YPG up until his death, his mother said he had fought in every major battle, had at times been surrounded by Islamic State fighters and had suffered a gunshot wound to his arm and three cracked ribs.
She added: "He was a boy when he went, but my God, he definitely died a man and I am extremely proud of him. All my family are incredibly proud."