Amazon app lets couriers leave packages in locked homes
Employees will be able to open front doors if customers install a $250 kit.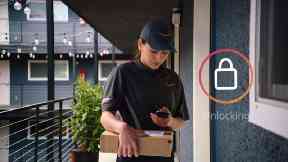 Amazon hopes it has solved the problem of missed package deliveries with a new app that will allow couriers to open customers' front doors and leave their packages inside.
The web giant's new Amazon Key service will allow Prime customers to offer access for delivery people and trusted services.
It may prove welcome for some people who are weary of 'Sorry we missed you' notices or the unexpected spots chosen as 'safe places' by delivery drivers.
But others may question whether they want to allow strangers to unlock their doors and enter their homes.
The Amazon Key service requires users to install a $250 kit including a camera and smart lock which will then allow couriers to remotely unlock the door once they have scanned a parcel to confirm it has arrived.
Users will receive a notification to their phone when a delivery driver arrives and can choose to watch the drop-off live on their smartphone via the cloud-connected camera.
So far the service is only available in the US, but Amazon says it will be rolling it out to other countries.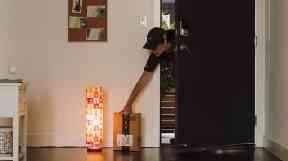 Amazon says that its scheme will double-check that a delivery driver is at the right home and with the right package before allowing access.
It confirmed that the Key system will also be compatible with other services, such as cleaners and dog walkers, with home owners able to grant them access when not at home.
Amazon Key gives customers peace of mind knowing their orders have been safely delivered to their homes and are waiting for them when they walk through their doors. > Now, Prime members can select in-home delivery and conveniently see their packages being delivered right from their mobile phones.

Peter Larsen, Amazon's head of delivery technology.
The Seattle-based firm has trialled a range of alternative methods of delivering parcels to customers, including running a test of drone delivery - known as Prime Air - in Cambridgeshire.