All airline passengers to US face new security checks
The measures include heightened screening of personal electronic devices.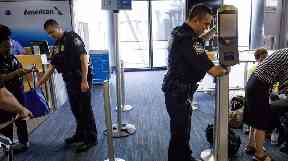 All flight passengers arriving in the US are subject to new security screening procedures from today.
The new measures will affect 2,100 flights daily and include "heightened screening of personal electronic devices" and stricter security procedures around planes and in airport terminals.
American citizens as well as foreigners face being interviewed by airline employees.
Five airlines - Air France, Cathay Pacific, EgyptAir, Emirates and Lufthansa - said they would begin the new security interviews on Thursday.
A sixth carrier, Royal Jordanian, said it would begin the new procedures in mid-January after US authorities granted a delay in implementing the measures.
The move comes after the Trump administration rolled out a laptop ban and travel bans that have thrown the travel industry into disarray.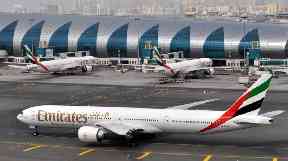 Air France said it will begin new security interviews on Thursday at Paris Orly Airport and a week later, on November 2, at Charles de Gaulle Airport.
The extra screening will take the form of a questionnaire handed over to all passengers.
Emirates said it would begin "pre-screening interviews" at check-in counters for passengers flying out of Dubai and at boarding gates for transit and transfer fliers.
It urged those flying through Dubai International Airport, its headquarters, to allow extra time to check into flights and board.
Hong Kong-based Cathay Pacific said it had suspended self-drop baggage services and that passengers heading to the US "will be subject to a short security interview" when checking their luggage. Those without bags will have a similar interview at their gates.
EgyptAir said the new measures include more detailed searches of passengers and their luggage and interviews.
The strict procedures will extend to unauthorised agricultural or veterinary products.
Germany's Lufthansa Group said: "In addition to the controls of electronic devices already introduced, travellers to the USA might now also face short interviews at check-in, document check or (their) gate."
Lufthansa Group includes Germany's largest carrier, Lufthansa, as well as Austrian Airlines, Swiss, Eurowings and several other airlines.
Basel Kilani, a spokesman for Royal Jordanian, said the airline will submit questions to passengers before check-in.He did not know what types of questions would be asked.
Royal Jordanian operates direct flights from Amman to New York, Chicago and Detroit.