Trump blocks 'sensitive' JFK files from being released
Trump has approved the release almost 3,000 files, but has blocked "sensitive" files.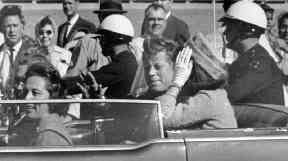 Donald Trump has delayed the release of hundreds of "sensitive" files about the assassination of John F Kennedy.
The US President approved the release of 2,800 other files but has placed the other records under a six-month review after appeals from the CIA and FBI.
In a White House memo Mr Trump stated he had "no choice" but to withhold the hundreds of records as the deadline to honour a law mandating the release of the JFK files approached.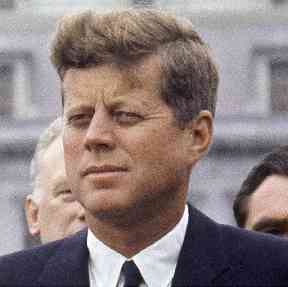 The documents approved for release show federal agents madly chasing after tips in the days after the assassination and juggling rumours and leads worldwide.
The materials also cast a wide net over varied activities of the Kennedy administration, such as its covert efforts to upend Fidel Castro's government in Cuba.
In a September 14, 1962, meeting disclosed in the files, for example, a group of Kennedy's senior aides, including brother Robert, the attorney general, discussed a range of options against Castro's communist government.
The meeting was told the CIA would look into the possibility of sabotaging airplane parts that were to be shipped to Cuba from Canada.
McGeorge Bundy, JFK's national security adviser, cautioned that sensitive ideas like sabotage would have to be considered in more detail on a case-by-case basis.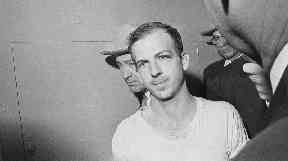 Officials say Trump will impress upon federal agencies that JFK files should stay secret after the six-month review "only in the rarest cases."
White House officials said the FBI and CIA made the most requests within the government to withhold some information.
Months ago a statement from the Archives said that it assumed the records would be "tangential" to what is already known about the assassination which took place on 22 November 1963.
Kennedy travelling in an open-topped car through Dallas when he was shot dead. Police officer JD Tippit was also later killed.
Lee Harvey Oswald was charged with both murders, but he denied killing them.
Two days after Kennedy's murder, Oswald was shot dead in the Dallas police department by a local nightclub owner, Jack Ruby.
Congress ruled in 1992 that all assassination documents should be released within 25 years.
More than 30,000 records have been previously released but with redactions.
However Mr Trump has the power to block records on the grounds that making them public would harm intelligence or military operations, law enforcement or foreign relations.