White South African farmers forced black man into coffin
Willem Oosthuizen and Theo Martins Jackson threatened to set alight Victor Mlotshwa.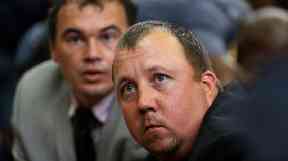 Two white South African farmers have been jailed for forcing a black man into a coffin and threatening to burn him alive.
Willem Oosthuizen and Theo Martins Jackson were caged for a total of 25 years after being found guilty of attempted murder and kidnap.
The twisted pair filmed themselves shoving Victor Mlotshwa into the coffin.
As one man pushes the lid down the other threatens to put petrol and a snake inside.
In the footage, which was widely circulated on social media, they threatened to burn Mr Mlotshwa alive and asked him how he wanted to die "quickly or slowly".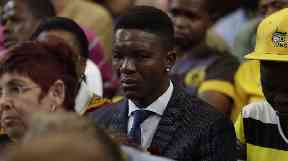 Judge Segopotje Mphahlele called the crime a "most appalling act" and said it was not the first time the farmers had forced someone into a coffin against their will.
She added their behaviour had "raised and fuelled racial tension" in the country.
Jackson was sentenced to 14 years while Oosthuizen was jailed for 11 years.
The judge said the pair cannot appeal their sentences which their lawyers called "shockingly inappropriate".
The farmers claimed Mr Mlotshwa tried to steal cables from their land, threatened to kill their families and burn farm crops and that they just intended to scare him.
Mr Mlotshwa said he was walking to the town of Middelburg to buy groceries for his mother and decided to use a shortcut when the two men spotted him.