Actress who accused Weinstein of rape condemns abusers
Rose McGowan delivered a powerful speech in her first public appearance since the scandal broke.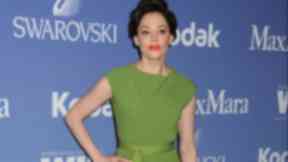 Rose McGowan has delivered a powerful speech rallying against sexual abusers in her first public appearance since accusing Harvey Weinstein of rape.
The actress said she had been "silenced for 20 years" but that abused women would no longer be "shunted to the side" and it is time to "clean house".
Hollywood producer Weinstein, 65, has "unequivocally denied" allegations of non-consensual sex after facing a wave of claims from a growing list of high profile women.
McGowan tweeted that she had been raped by Weinstein after The New York Times published its investigation detailing allegations of sexual harassment and abuse at his hands.
At a women's rally in Detroit on Friday, the 44-year-old Scream star urged women to name and shame sexual abusers.
She said: "I have been silenced for 20 years. I have been slut-shamed. I have been harassed. I have been maligned.
"And you know what? I'm just like you. Because what happened to me behind the scenes happens to all of us in this society, and that cannot stand and it will not stand."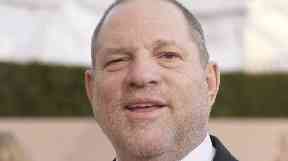 Dozens of women have now made allegations against Weinstein, leading to him being fired by his studio, The Weinstein Company, and police launching investigations in London, New York and Los Angeles.
There have also been separate allegations made against a number of other influential figures, including director James Toback and political analyst Mark Halperin.
McGowan urged more women to come forward and tell their stories.
"No more will we be shunted to the side," she said. "No more will we be hurt.
"It's time to be whole, it's time to rise, it's time to be brave.
"We have been waiting a very long time for this to happen but we don't need to wait anymore because we got this, we got this I know it."