Women to be allowed into sports stadiums in Saudi Arabia
Female spectators will have to sit in a 'family section', separate from men.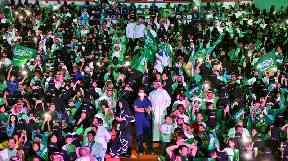 Saudi Arabia will allow women into sports stadiums as of next year in the kingdom's latest attempt to improve its image around the world.
Female spectators will have to sit in the "family section" - an area separate from the male-only crowd.
The General Sports Authority described Sunday's decision as one that will allow "families" into the stadiums, a term authorities use to refer to public spaces that accommodate women.
The three major sports stadiums in the cities of Riyadh, Jiddah and Dammam will undergo renovations to accommodate families, reversing years of long-standing practice to allow only men into the stadiums.
Last month women were allowed for the first time into the Riyadh stadium for national day celebrations.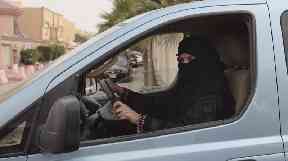 And in September, women were given permission to drive for the first time after a royal decree lifted a long-standing ban.
King Salman issued the edict allowing women to obtain driving licences in the Middle Eastern nation.
Saudi Arabia had been the only country left in the world where women were not permitted to drive.
The ultra-conservative state had gained negative international attention for years after detaining women who defied the ban.
Women's rights activists had been pushing for the ban to be lifted since the 1990s.