Donald Trump hosts Halloween at 'haunted White House'
The US president and his wife Melania handed out treats to children on the south lawn.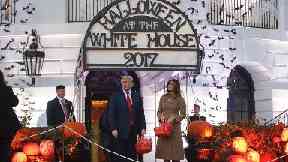 US President Donald Trump and First Lady Melania have been hosting Halloween celebrations at the White House.
The President's official residence was transformed, covered in spider webs, bats and pumpkins.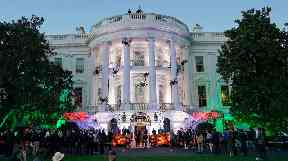 The pair handed out treats and posed for photographs as a steady stream of children in Halloween costumes waited to greet them on the South Lawn.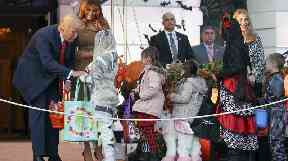 The 6,000 guests included pupils from 20 different schools in the Washington area, plus children of military families.
They were invited to join the spooky festivities and wait in line to ask the all important question, "trick-or-treat?"
The children took home gift bags which were reportedly filled with M&M's, homemade cookies and other sweets.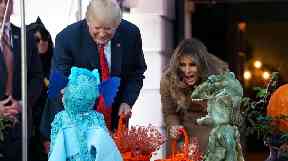 Trump's administration joins the long list to have celebrated Halloween at the White House, which has been a tradition since the mid-20th century.
Barack and Michelle Obama welcomed children from local schools and military families each year he was in office, except 2012, when Superstorm Sandy struck the East Coast.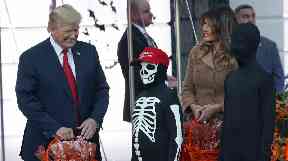 This year's event just so happened to fall on the same day that some of Trump's associates were charged as part of an inquiry into alleged Russian meddling in the US election. But that didn't deter the President or his senior staff, many of who were among the guests.