Can the PyeongChang Winter Olympics be the 'Peace Games'?
Next year's Winter Olympics will be in South Korea as tensions rise with the North.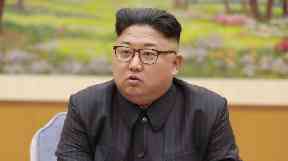 With the Winter Olympics in South Korea just 100 days away, amid the escalating crisis on the Korean peninsula, efforts are being stepped up to reassure participating nations they will be safe.
The competition, which takes place between February 9 and 25, will be held in the shadow of missile threats from North Korea.
It follows heightened tensions between the United States and Pyongyang over its nuclear programme, with each threatening to "destroy" the other.
As a close ally of the US, South Korea could be in the North's firing line if war were to break out.
On Wednesday, as the Olympic torch arrived in Seoul - where Donald Trump is set to arrive in a few days - it was a symbol to the world that the games will go on despite the continuing threat.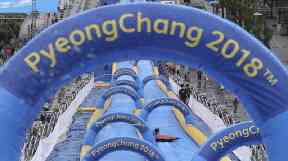 PyeongChang, where the Games will be held, is less than 50 miles from the border with North Korea, within its firing range.
It has been 64 years since the two nations called a truce and signed an armistice agreement ending fighting during the Korean War.
But there has never been a peace treaty, so the conflict has technically never ended.
Yet next year's Games are being billed as an opportunity for nations to come together and for sport to transcend the Korean problem.
Two North Korean athletes have qualified for the Games but the nation's leader Kim Jong-un has not yet granted them permission to date.
Nancy Park, a Pyeongchang Games representative, told ITV News: "All of the countries have been invited, including DPRK North Korea, to participate at the Games by the International Olympic Committee.
She added that the North Korean athletes' participation would be a "great message of friendship, harmony, all of the different Olympic values".
Only last year there was talk of the Games being co-hosted by North Korea.
Now the threat of war has overshadowed that prospect, just as the build-up to the Games really begins.
It waits to be seen whether Mr Trump's tour of Asia can help de-escalate tensions.