'I miss her': Amanda Knox reflects on roommate's death
British student Meredith Kercher was murdered in Perugia, Italy, ten years ago.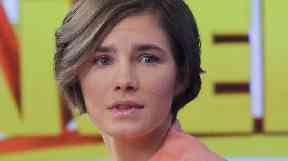 Ten years since British student Meredith Kercher was stabbed to death, Amanda Knox has written an article reflecting on "beautiful, banal" memories of the "friend" she was "never allowed to mourn".
Knox writes "I miss her" and shares her feelings towards Ms Kercher in the article entitled "Mourning Meredith" which was published on WestsideSeattle.com.
The American student who spent years in jail accused of the murder of 21-year-old Meredith described her as a "big sister" who she went clothes shopping with.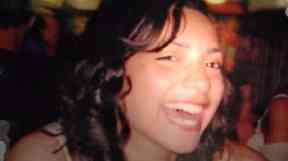 She wrote: "I remember the time I wanted to get dressed up and she happily loaned me a pair of her tights, like a big sister."
Knox was convicted of brutally stabbing 21-year-old Kercher after she was found dead in the house the pair shared in the Italian town of Peugia in 2007.
The American, and her boyfriend Raffaele Sollecito, spent four years in jail for Kercher's murder before being acquitted on appeal in 2011, having their guilty verdicts reinstated by a US appeal court and then finally being cleared again in March 2015.
Another man Rudy Hermann Guede was convicted of Meredith's murder in October 2008 and sentenced to 30 years in jail.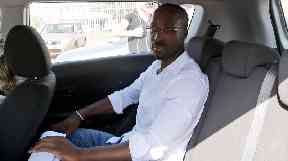 The 30-year-old also recalled the last memory she has of Meredith: "I remember the last time I saw her, ten years ago today, slinging her purse over her shoulder and waving goodbye to me on her way out to meet up with her British friends."
Knox reflects on other memories she said she shared with Ms Kercher such as sunbathing on the terrace, going grocery shopping and drinking coffee together.
"I remember sipping espresso together after class while Laura and Filomena, our Italian roommates, watched soap operas. Meredith complimented me for showing restraint, eating no more than two cookies with my coffee. She said she wouldn't be able to stop herself from eating the whole bag," wrote Ms Knox.
Amanda says to recall these memories she has to "dig through a decade of suffering just to reach them".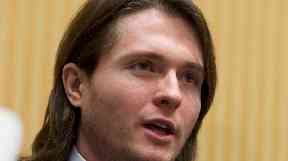 Knox wrote: "My memories of Meredith are buried beneath the horrific autopsy photos and crime scene footage I saw, the slurs I was called, the death threats I received (and still receive), the false accusations I fought, the years of wrongful imprisonment I endured, the multiple trials and slanderous headlines that juxtaposed our names and faces, unfairly interlocking her death with my identity."
The American student denied murdering Meredith and said people who believe she has no right to mourn her "are wrong".
She wrote that the "day of mourning belongs to everyone whose lives Meredith touched".
Knox said that something she and Meredith's friends and family have in common is that "Meredith's death changed our lives".
"It opened our eyes to the terrible fact that, sometimes, innocent people suffer, that their lives can be taken away from them in an instant. We are all driven to do something about it-to speak out against unrepentant killers or incompetent and cruel prosecutors-even though no one can ever give Meredith back her life, or me the years of life I lost to wrongful imprisonment," she wrote.
Amanda ends her article by saying she dislikes that her memories of Meredith are buried beneath the "years of suffering" she and her then boyfriend Raffaele "endured in the wake of her murder".
"It's depressing to know that mourning her comes at the price of being criticized for anything I say or don't say today. But most depressing of all is that Meredith isn't here, when she deserves to be. She is painfully missed by everyone who loved her. I miss her, and I'm grateful for the memories of our time together."