Video footage of Osama bin Laden's son released by CIA
Video of Osama bin Laden's son captured during raid which killed the al-Qaida leader.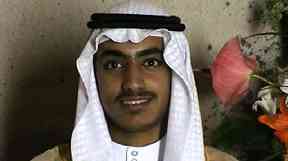 Video of Osama bin Laden's adult son captured during the raid which killed the al-Qaida leader has been released by the CIA.
Footage of Hamza bin Laden, touted to be the militant group's future leader, is the first to be seen since childhood photographs.
The video was among more than 470,000 files taken from the compound in Abbottabad, Pakistan, where bin Laden was killed by US Navy Seals in 2011.
Bin Laden, the suspected mastermind behind the 9/11 terror attacks, is believed to have hid in the compound alongside his family for years.
Among the other files found on his computer included a stash of home movies, the well-known YouTube clip "Charlie bit my finger" and animated comedy "Chicken Little".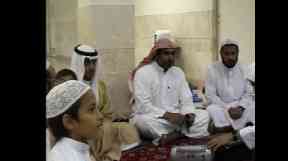 In recent years, al-Qaida has released audio clips of Hamza bin Laden condemning and threatening the West.
He is said to be closely watched by the intelligence services and has been designated a terrorist.
Footage of Hamza, believed to be in his mid-twenties, includes clips from his wedding.
The CIA also released bin Laden's 228-page journal and approximately 79,000 images and audio files - including practice speeches.
Other home movies also featured among the files.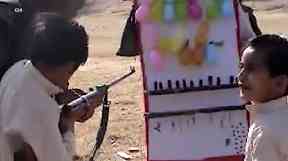 Not all documents were serious. Also found on bin Laden's computer was a video demonstrating "How to Crochet a Flower".
And his wider viewing collection included the 1990s film "Antz", "Chicken Little" and "The Three Musketeers".
He also had stored several documentaries, including one entitled "Where in the World is Osama bin Laden".
Bin Laden was killed during a raid on May 2, 2001, launched from Afghanistan.