Former US soldier spared jail for abandoning army post
Bowe Bergdahl was captured by the Haqqani network in Afghanistan in June 2009.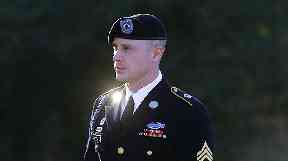 The US army sergeant and former terrorist captive Bowe Bergdahl has been spared jail for abandoning his post in Afghanistan.
Bergdahl, 31, was captured by the Haqqani Network shortly after he went missing from his military camp in Afghanistan in June 2009.
He was held as a prisoner for five years by the Taliban-linked group until he was swapped for five Taliban leaders in a prisoner exchange in 2014.
At a military court hearing today, Bergdahl was told he would be dishonorably discharged from the army - but would not have to serve prison time.
The judge gave Bergdahl a dishonorable discharge, reduced his rank to private and said he must forfeit pay equal to $1,000 per month for 10 months.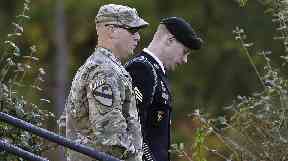 Idaho native Bergdahl had admitted desertion and misbehavior before the enemy at a previous hearing.
He had faced a potential life sentence for his actions, which the hearing was told had endangered his colleagues who launched a search and rescue effort to find him.
However, the judge showed mercy after hearing details of his ordeal at the hands of the terror group, his mental health problems, and his contribution to the army during his service.
Bergdahl was one of a number of high-profile western captives held by the Haqqani network.
An American woman, her Canadian husband and their three children were freed by the same group earlier this month.