China to imprison anyone who disrespects national anthem
The one-party state introduced prison terms of up to three years for those disrespecting anthem.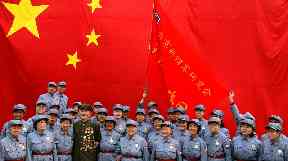 China has made it a criminal offence to disrespect the national anthem, punishable by a prison sentence of up to three years.
The one-party state's Parliament rubber-stamped the change in law on Saturday, amid a growing swell of nationalism under President Xi Jinping.
Since his appointment as party leader in 2012, Xi has established a growing cult of personality that leans heavily on his image as a patriotic leader.
The country's anthem, called March of the Volunteers, has also become a flashpoint for protests over Chinese rule in Hong Kong in recent months, where football bans have booed when it is played.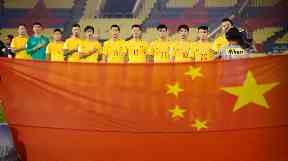 China's Standing Committee of the National People's Congress passed an amendment to the country's criminal law stating that those who "seriously" disrespect the flag in public could face penalties including prison time and the deprivation of political rights.
Similar penalties already applied to desecrating the national flag and emblem in public, China's official Xinhua News Agency reported.
China also recently introduced a new National Anthem Law against playing the anthem on occasions deemed improper, including funerals, with penalties of up to 15 days in prison.
That law also banned changing the anthem's wording or presenting it in a disrespectful manner.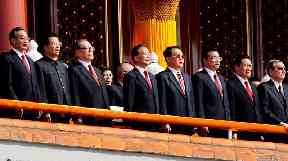 The legislature also moved to apply a separate, recently passed law on the national anthem to Hong Kong and Macau, both of which are semi autonomous regions with separate legal systems.
Xinhua cited Zhang Rongshun, deputy director of the Legislative Affairs Commission of the top parliamentary body, as saying it was "urgent and important" to apply the anthem law in Hong Kong to address recent incidents.
"In recent years, incidents of disrespecting the national anthem had occurred in Hong Kong, challenging the bottom line of the principle of 'one country, two systems' and social morality, and triggering rage among Chinese, including most Hong Kong residents," Zhang said.