Saudi Arabia 'intercepts Yemeni missile near airport'
The rocket, stopped near Riyadh airport, is the closest rebel strike yet on the Saudi capital.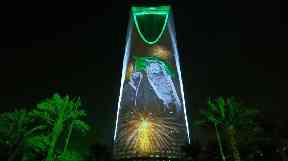 Saudi Arabia said it has intercepted a ballistic missile fired from Yemen close to Riyadh airport - the closest strike yet to its heavily populated capital.
The missile was fired late on Saturday across the southern border by Houthi militants in Yemen, news outlet Al-Masira reported.
Saudi officials said no flights were disrupted after the missile landed on the campus of King Khalid International Airport.
Saudi Arabia's Civil Aviation Authority tweeted: "The Saudi air defence managed to intercept a ballistic missile towards Riyadh.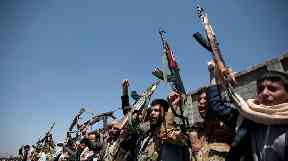 "The rocket landed on the airport campus and did not cause any significant damage."
Saudi military forces have previously intercepted several missiles fired from Yemen.
They included one fired towards Riyadh on the eve of US President Donald Trump's visit to the city in May.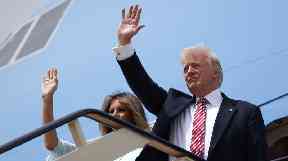 A Saudi-led coalition has been bombing Houthis and their allies in Yemen since March 2015.
The conflict, which has claimed more than 8,000 lives, has created the world's biggest humanitarian crisis and the worst recorded outbreak in history.