Three injured as car 'rammed' into students in Toulouse
A man has been arrested at the scene in the city in the south of France.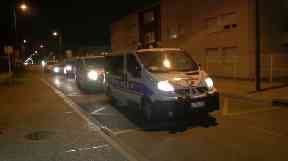 Three people have been injured, two of them seriously, after a car "deliberately" rammed into three students, French media has reported.
They continued that the man was arrested at the scene in Blagnac, a suburb of Toulouse in southern France.
Jean-Luc Moudenc, the mayor of Toulouse tweeted that he was "shocked by the aggression against students in Blagnac. We provide all our support to their loved ones."