British woman accused of smuggling in Egypt due in court
Laura Plummer, 33, from Hull faces up to 25 years in prison if convicted.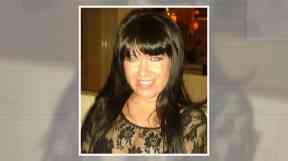 The British woman held in Egypt accused of drug smuggling is due to appear in court later today.
Laura Plummer, 33, from Hull, was found to be carrying tramadol and Naproxen in her suitcase and has been held in a tiny prison cell with 25 other women since her arrest on 9 October.
She faces a prison sentence of up to 25 years if she is convicted of smuggling the drugs, which are reportedly illegal in Egypt.
But new evidence could help secure her release.
According to the Sun, her husband, Omar Caboo, 34, has documents that supports her defence the pills were for his bad back.
The entertainment worker told the newspaper: "Hopefully now her nightmare will come to an end. These papers will prove she was telling the truth."
Among the documents are X-rays, medical records and a marriage certificate.
Her brother, James Plummer, 31, said his sister thought she was doing a "good deed" by bringing the medication over to her husband, and said she will be "completely out of her comfort zone" in jail.
A Foreign Office spokeswoman said its officials were "supporting a British woman and her family following her detention in Egypt".