Lewis Hamilton's F1 team members held at gunpoint in Brazil
The racing star said 'shots fired' as his team were robbed as they left a racing circuit in Brazil.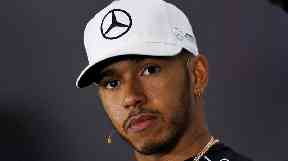 Lewis Hamilton said a member of his team had a gun held to their head during a terrifying armed robbery as they left a Brazilian racing circuit on Friday night.
The star said there were "shots fired" in a posting on Twitter that demanded that F1 take action to better protect those working in the sport.
Eight members of his world championship-winning Mercedes team were held up as they left the Interlagos circuit in Sao Paulo.
Watches, laptops and passports were stolen, thought it is understood that no one was harmed.
Hamilton, who crashed out of qualifying for the Brazilian Grand Prix on Saturday, said similar incidents happen "every single year here" in Twitter posts calling for stronger safety measures.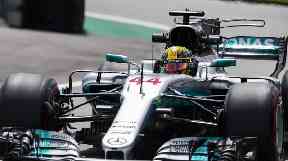 In an earlier incident on Friday evening, a car transporting FIA officials was targeted by three masked assailants - two of whom were brandishing guns - with one cracking a gun on the passenger window. The three FIA staff escaped unharmed due to their quick-thinking driver.
In a third attack, members of the British-based Williams' team had a narrow escape after a van was held up in front of their minibus as they headed back to their hotel. The team confirmed it had witnessed a van being targeted at gunpoint ahead of them, but its staff managed to get away.
The Interlagos race, which takes place in Brazil's largest city, Sao Paulo, has been targeted by armed thieves before.
Jenson Button was ambushed by gunmen when he left the Interlagos track in 2010. Three Sauber engineers were robbed at gunpoint on the same evening.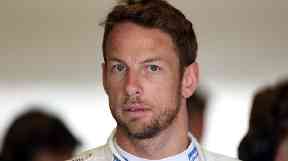 Hamilton's Mercedes team are now set to travel in convoy for the remainder of the weekend.
The British team McLaren will also ride in tandem, with a police escort.
Some of the eight members of the Mercedes team who were held up will now fly home after the race on Sunday evening, instead of their original flight, scheduled to leave Sao Paulo on Monday night.
The latest incidents will raise fresh security concerns ahead of the ahead of the penultimate round of the season.
Formula One chairman Chase Carey refused to comment on the incidents in Sao Paulo.