Boris Johnson apologises to British woman held in Iran
The foreign secretary says his remarks 'could and should have been clearer'.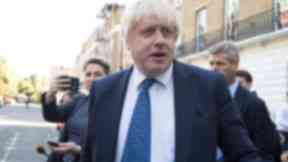 Foreign Secretary Boris Johnson has apologised to jailed British woman Nazanin Zaghari-Ratcliffe and her family for comments he made about her arrest.
Mr Johnson said he would be meeting with Mrs Zaghari-Ratcliffe's husband Richard on Wednesday and discuss the possibility of her being granted diplomatic protection as part of Government efforts to secure her return from Iran.
"My remarks on the subject before the Foreign Affairs Select Committee could and should have been clearer, and I acknowledge that the words I used were open to being misinterpreted and I apologise," Mr Johnson told the Commons in response to an urgent question.
"I apologise to Mrs Zaghari-Ratcliffe and her family if I had inadvertently caused them any further anguish."
It is thought that legal advice will have to be taken before determining whether diplomatic protection status - which would raise Mrs Zaghari-Ratcliffe's plight from a consular case to a formal dispute between the two countries - is the best method for speeding her release.
Mrs Zaghari-Ratcliffe was arrested as she tried to leave the country with her baby daughter Gabriella in 2016, and later jailed for five years on propaganda charges.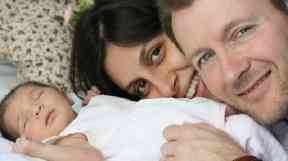 She has always maintained she was in the country visiting her parents, who are now caring for her daughter after officials confiscated her British passport.
But Iranian prosecutors claim Mrs Zaghari-Ratcliffe was teaching journalism "aimed at recruiting and training people to spread propaganda against Iran".
There were calls for Mr Johnson to quit after he wrongly said Mrs Zaghari-Ratcliffe, who is employed by Reuters, was teaching journalists.
It was further compounded by remarks made by Environment Secretary Michael Gove, who yesterday said in a television interview that he did not know why Mrs Zaghari-Ratcliffe was in Iran.
As well as being incarcerated in Iran's notorious Evin jail, there are also fears for Mrs Zaghari-Ratcliffe's physical and mental health.
Her husband said she has found lumps in her breasts and has to see a specialist to see if she needs an operation.
"Mentally is the part I'm most worried about," Mr Ratcliffe said.
"She's clearly very fragile and said on the phone she feels like she's on the verge of a nervous breakdown.
"She talks about being unable to control her moods, being irrationally angry, crying for unknown reasons.
"She wants to be home and is needing a lot of reassurance from me on every phone call that I promise her she'll be home soon."