At least three dead after school shooting in California
Police say 'multiple shots' were fired at elementary school before suspect was killed.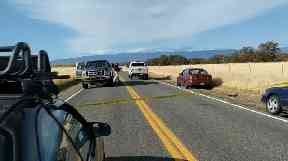 At least three people have been killed after a shooting including "multiple shots" fired at an elementary school in Northern California.
Police said the gunman had opened fire at Rancho, Tehama, before moving to the school.
"I don't know how many victims, I know of at least three deaths," assistant Sheriff Phil Johnston told media.
Multiple students are understood to have been injured.
The suspected gunman has been shot dead by law enforcement.
It was not clear whether any of those who were killed were at the school.
US media reported that the shooter had initially opened fire at a home in Tehama before moving on the school.
Mr Johnston said that a "a number" of pupils had been taken for medical treatment.
The Record Searchlight said that emergency scanner reports indicated that a six-year-old child with two bullet wounds was transported from the scene by medical helicopter.
Another child who had been shot in the right leg and a 30-year-old man with a gunshot wound to his right thigh were also taken for treatment, it said.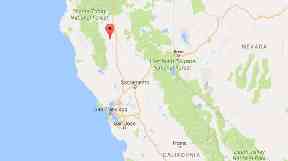 The school has been evacuated and the children were moved to a safe location, said Mr Johnston.
One hundred officers are currently working across at least five crime scenes.
The Ranch Tehama Reserve lies around 200 miles north of San Francisco. It had a population of just 1,485 at the 2010 census.
News of the shooting comes just weeks after 26 people, including many children, were killed in a mass shooting at a church in Texas.