Zimbabwean president Robert Mugabe 'confined to home'
The country's army has taken control of government offices and the state broadcaster.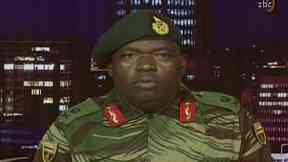 Zimbabwe's President Robert Mugabe has been confined to his home after the country's army took control of government offices and the state broadcaster.
The night's action has triggered speculation of a coup, with the leader of Zimbabwe's War Veterans Association telling ITV News the military had removed Mugabe.
A spokesperson for South African President Jacob Zuma said he had spoken to Mugabe who confirmed to him he had been "confined to his home".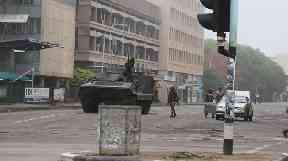 Armed soldiers in armoured personnel carriers have stationed themselves at key points in Harare, while Zimbabweans formed long lines at banks in order to withdraw the limited cash available, a routine chore in the country's ongoing financial crisis.
In an address to the nation after taking control of the Zimbabwe Broadcasting Corporation, an army spokesman said the military was targeting "criminals" around Mugabe, and sought to reassure the country that order would be restored.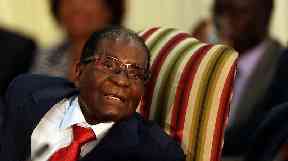 The statement, read out by Major General S.B. Moyo, said: "We wish to assure the nation that his excellency the president... and his family are safe and sound and their security is guaranteed."
"We are only targeting criminals around him who are committing crimes... that are causing social and economic suffering in the country," he continued.
"As soon as we have accomplished our mission, we expect that the situation will return to normalcy."
Chris Mutsvangwa, the head of Zimbabwe's influential war veterans' association, told ITV News Africa Correspondent John Ray the military had removed Mugabe.
Mr Mutsvangwa indicated there were plans to install exiled former vice-president Emmerson Mnangagwa as leader but also include the opposition.
Mugabe - the world's oldest head of state - last week fired Mnangagwa and accused him of plotting to take power, including through witchcraft.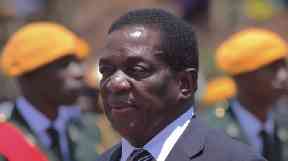 Mnangagwa, who enjoys the military's backing, fled Zimbabwe for South Africa after claiming he'd been threatened.
More than 100 senior officials allegedly supportive of Mnangagwa were listed for disciplinary measures by a faction associated with Grace Mugabe.
Infighting over who will succeed Mugabe has been rife, with Mrs Mugabe seen as a possible successor.
Grace Mugabe, 52, has been criticised for a fiery temper and lavish shopping expeditions, but her rising political profile has some asking whether she is manoeuvring to succeed her husband.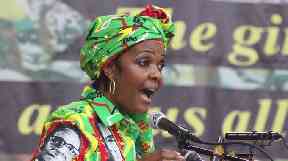 She recently said that Zimbabwe's ruling party should restore a provision in its constitution stating that one of the party's vice presidents should be a woman, and has publicly challenged her husband to name a successor.
Earlier on Wednesday, three armoured personnel carriers with several soldiers in a convoy were seen heading toward an army barracks just outside the capital, Harare, the Associated Press reported.
While military vehicle movement there is routine, the timing heightened unease that for the first time is seeing an open rift between the military and Mugabe.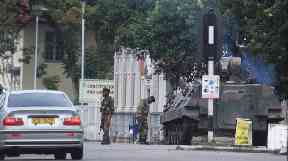 The military has been a key pillar of Mugabe's power since independence from white minority rule in 1980.
A senior police official told Associated Press all national police officers on leave have been recalled to their posts immediately.
Asked about the UK's response to the developments in Zimbabwe, during Prime Minister's Questions, Mrs May said the situation is being monitored carefully, adding that it is still "fluid".
"We would urge restraint on all sides because we want to see and would call for an avoidance of violence," she told MPs.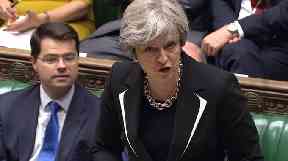 The prime minister added that the UK's primary concern is the safety of British nationals in Harare, and recommended that they stay at home until the situation "becomes clearer".