Mugabe to meet army chief as party prepares to sack him
The President is to meet with with the commander who put him under arrest.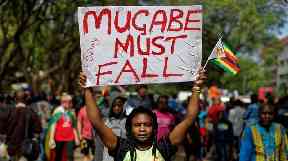 Robert Mugabe is to meet with the army chief who put him under house arrest as he faces growing pressure to stand down.
The President's own ruling Zanu PF party is also preparing for a meeting on Sunday where they are expected to sack him from the role of party leader.
Mr Mugabe is clinging to his post and refuses to step aside even as huge crowds gather in the streets calling for him to go.
A nephew said he is "ready to die" rather than relinquish power.
But today's meeting could decide his fate as he faces warning from opponents and former allies alike that there is no future for him as leader.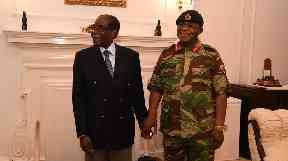 Mr Mugabe will discuss proposals for an exit at his meeting with army commander Constantino Chiwenga who engineered the plot to overthrow him.
The talks are the second round of negotiations aimed at agreeing an exit with a veneer of dignity for Mr Mugabe the as the military tries to avoid accusations of a coup.
This time, the talks do not appear to include a South African government delegation.
Meanwhile, Zanu PF is also preparing for a meeting of its Central Committee expected later today at which sources said they will approve demands by provincial branches to recall Mr Mugabe as party leader.
The main opposition party is preparing to begin impeachment proceedings early next week if Mr Mugabe does not voluntarily resign, said its parliamentary chief whip.
"If Mugabe is not gone by Tuesday, then assure as the sun rises from the east, impeachment process will kick in," said Innocent Gonese of the the MDC-T party.
He said they they have been in discussions with Zanu-PF to act jointly.
The MDC-T has unsuccessfully tried to impeach Mugabe in the past, but now the ruling party has turned against him.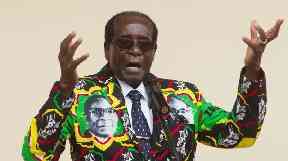 Zimbabwe's military moved to detain Mr Mugabe earlier this week after he sacked vice president Emmerson Mnangagwa, who he accused of plotting to take power.
The move made deeply unpopular Grace Mugabe heir-apparent after months of in-fighting within Zanu PF party - but it proved a critical misstep.
In a statement on Friday, the military said it was "currently engaging with the Commander-in-Chief President Robert Mugabe on the way forward and will advise the nation of the outcome as soon as possible".