European Medicines Agency to quit London after Brexit
The agency will relocate to Amsterdam after a vote by the other 27 EU members.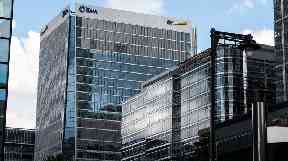 The European Medicines Agency (EMA) is to be relocated from London to Amsterdam after Brexit.
Alongside the European Banking Agency, the EMA is one of two key EU regulators which are to move away from London's Canary Wharf, where they currently employ around 1,000 staff.
The Dutch city of Amsterdam won a battle to host the EMA against a field including Athens, Barcelona, Bonn, Bratislava, Brussels, Bucharest, Copenhagen, Dublin, Helsinki, Lille, Milan, Porto, Sofia, Stockholm, Malta, Vienna, Warsaw and Zagreb.
Ministers from the 27 other EU members voted at a meeting in Brussels on which cities should become the agencies' new homes.