'Butcher of Bosnia' jailed for life over war crimes
Ratko Mladic, now 75, was convicted of genocide after trial in The Hague.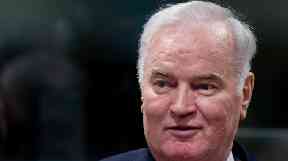 Ratko Mladic has been sentenced to life in prison after being found guilty of war crimes, including genocide, during the Bosnian war.
The verdict was delivered following a UN war crimes tribunal at The Hague.
The former Bosnia Serb military commander, 75, was found guilty of commanding forces responsible for atrocities during the 1992-1995 war.
They include the Srebrenica massacre of thousands of Muslims - the worst in Europe since the Second World War.
Mladic was convicted on 10 of 11 counts of war crimes and genocide.
Relatives of Srebrenica's victims clapped and cheered when the long-awaited verdicts were read out.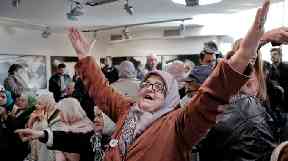 Earlier, the hearing was briefly adjourned after an angry outburst from Mladic.
His lawyer had asked for a delay because his client was said to suffering high blood pressure.
Presiding Judge Alphons Orie refused prompting criticism from Mladic who was then ordered to be removed from court.
UN High Commissioner for Human Rights, Zeid Ra'ad al-Hussein, hailed Mladic's conviction as a "momentous victory for justice."
"Today's verdict is a warning to the perpetrators of such crimes that they will not escape justice, no matter how powerful they may be nor how long it may take. They will be held accountable," he said.
But the former commander's son accused the tribunal of bias against his father.
Darko Mladic said: "I'm not surprised. The court was totally biased from the start."
The "Butcher of Bosnia"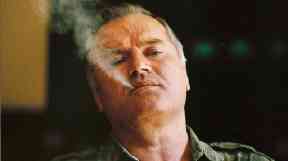 Known as the "Butcher of Bosnia," Mladic was the military commander of Bosnian Serb forces in the 1990s, who fought against the Bosnian Croat and Bosniak armies.
Under his leadership, Bosnian Serb troops massacred 8,000 Muslim men and boys at Srebrenica in 1995.
They also enacted the four-year siege of Sarajevo in which 10,000 people died.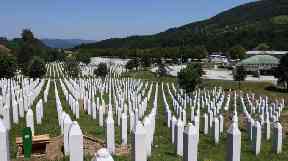 Mladic went into hiding at the end of the war and evaded capture for 16 years.
The European Union insisted Serbia hand over Mladic pending their candidacy to join the bloc.
The pressure eventually paid off and security forces arrested Mladic at his cousin's house in a village in northern Serbia in 2011.
An international tribunal for the former Yugoslavia in The Hague was set up in 1993 to prosecute crimes committed during the conflict.
Mladic's is the last verdict the court will deliver before it closes next month.