At least 200 people killed in attack on mosque in Egypt
The bombing and shooting at the Sinai mosque has injured many more.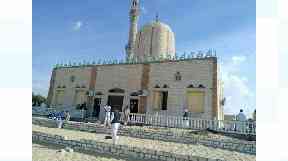 At least 200 people have been killed in a bombing and shooting attack at a Sufi mosque in Egypt during Friday prayers.
A further 130 people are understood to have been injured at the al-Rawdah mosque in the town of Bir al-Abd, Egyptian state news agency MENA said.
The attack happened in the volatile northern Sinai Peninsula, in what appeared to be the latest attack by the area's local affiliate of the so-called Islamic State group.
Egypt's presidency declared a three-day mourning period for the attack, as President Abdel-Fattah el-Sissi convened a high-level meeting of security officials.
Pictures broadcast on Egyptian television show scores of ambulances and emergency vehicles arriving at the area.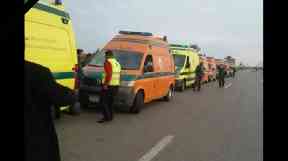 Prime Minister Theresa May said she was appalled by the "sickening attack".
US President Donald Trump described the attack as a "horrible and cowardly terrorist attack".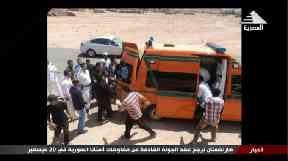 Militants in four off-road vehicles bombed the mosque and fired on worshippers during the sermon segment of Friday prayers, officials said.
Victims were being transferred to local hospitals, they added, speaking on condition of anonymity because they weren't authorised to brief reporters.
They said the IS militants had blocked escape routes from the area by blowing up cars and leaving the burning wrecks blocking the roads.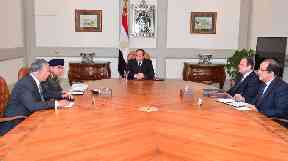 The attack was the largest single targeting of Egyptian civilians and the first on a large mosque congregation since the IS affiliate began its campaign of violence against the state after the military's 2013 overthrow of an elected but divisive Islamist president.
Egyptian President Abdel-Fattah El-Sissi held an urgent meeting of the Security Committee after the attack and announced three days of mourning, state media reported.