Same-sex marriage to be legalised in Austria from 2019
The country's constitutional court says existing laws are discriminatory.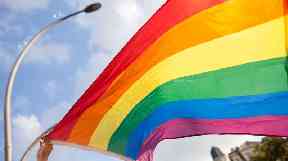 Same-sex couples in Austria will be allowed to marry by the beginning of 2019, Austria's Constitutional Court has ruled.
Austria's Constitutional Court said that existing laws, allowing gay couples to enter legal partnerships but not marry, were discriminatory.
A ruling published on Tuesday said that restrictions on same-sex marriage will be lifted at the end of 2018 unless the government does so itself earlier.
The court took up the issue following a complaint from two women who were refused permission to enter a formal marriage by authorities in Vienna.
Both gay and straight couples will also be able to enter legal partnerships that fall short of marriage.