North Korea to hold talks with South over Winter Olympics
The talks will be the first that the countries have had in more than two years.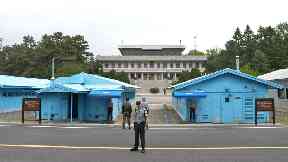 Pyongyang has agreed to participate in high-level talks with Seoul, a South Korea official has said.
The meeting, scheduled for next Tuesday, will be the first between the two countries in more than two years. The attendees have yet to be revealed.
Unification Ministry spokesman Baik Tae-hyun said North Korea has accepted Seoul's offer to meet at the border village of Panmunjom to discuss how to cooperate on next month's Winter Olympics, as well as improve overall ties.
The announcement from Seoul followed confirmation by the US that joint military exercises with South Korea would be delayed until after the Olympics, which are due to be held in Pyeongchang next month. North Korea has called the drills a prelude to invasion. US Defence Secretary James Mattis said the delay was part of the "normal give and take" of diplomacy.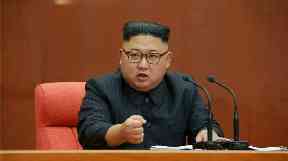 South Korea's President Moon Jae-in has previously stated that the Games offer an opportunity as to thaw tensions between the two states.
The rival Koreas are seeking to improve their strained relationship after a period of increasing tension over the North's push to expand its nuclear and missile arsenals. The tests have resulted in a raft of international sanctions against the rogue regime and some of its officials.
North Korea reconnected the hotline between the countries earlier this week.