Iran protests: Russia criticises UN talks called by US
Russia and other countries say the UN's Security Council has no business weighing in.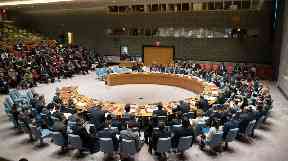 Russia and other countries had said the United Nation's most powerful body has no business weighing in on the recent protests in Iran.
The US called the UN Security Council emergency meeting on Friday night to discuss the rallies that left at least 21 people dead.
Iran's foreign minister said the move to an emergency meeting on protests marks another foreign policy "blunder" for Donald Trump's administration after the country's UN ambassador described the move as an example of "US bullying" .
The US Ambassador Nikki Haley told Tehran "the world will be watching", reiterating the US president's support for the anti-government demonstrators.
"The Iranian regime is now on notice: The world will be watching what you do," Ms Haley said.
But Russia and Iran complained the protests were a domestic matter and had no place being discussed at a council focused on international security.
"The United States is abusing the platform of the Security Council," said Russian Ambassador Vassily Nebenzia, whose country has close ties to Iran, adding: "Let Iran deal with its own problems."
The UN charter empowers to the council to "investigate any dispute, or any situation which might lead to international friction."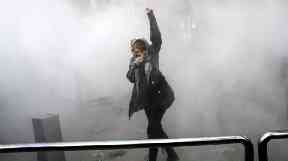 Envoys from several other countries, including China and newcomer Equatorial Guinea, also expressed doubts as to whether the council was the right forum for the issue.
But the US was not alone is believing the demonstrations were an international matter.
"It is right and proper - indeed, our responsibility ... to assess whether a situation like this could become a threat to international peace and security," British Ambassador Matthew Rycroft said before the meeting.
Dutch Ambassador Karel van Oosterom said his country hoped the meeting could "work as a preventive measure to avoid further escalation of violence".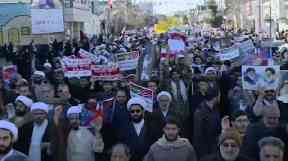 At least 21 people have been killed and hundreds arrested amid the anti-government protests and unrest over the country's economic woes.
Up to 42,000 people took part in the protests, according to Interior Minister Abdolreza Rahmani Fazli, who has said the clerically overseen government exhibited "tolerance" toward the demonstrations.
Meanwhile, tens of thousands of people have attended pro-government rallies in recent days. Authorities say the anti-government protests are waning.