One dead and another injured in Stockholm station blast
A 60-year-old man has died after the blast in the Swedish capital.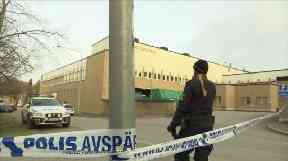 One person has died and another has been injured in an explosion outside a Stockholm metro station.
A 60-year-old man was killed after an unidentified explosive device detonated after someone picked it up outside Varby Gard station in a residential district of the Swedish capital.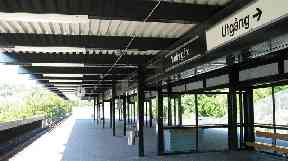 A 45-year-old woman was injured, Stockholm police told Swedish news agency TT.
The blast is not believed to be terror-related.
Rescue official Lars-Ake Stevelind told Swedish broadcaster SVT that "someone has used some type of explosive material" for the object and that police are investigating the incident.