200,000 Salvadorans face deportation from US by 2019
Nearly 200,000 Salvadoran immigrants will need to leave the US or face deportation.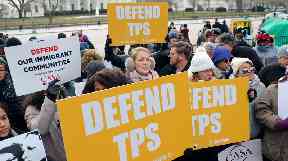 Nearly 200,000 Salvadoran immigrants will need to leave the United States before September 2019 or face deportation after the Trump administration ended special protection status for those from the Central American country.
El Salvador adds itself to a four-long list of countries who have lost their Temporary Protected Status under Donald Trump. Salvadorans have enjoyed many benefits from the programme, which offers relief for foreigners whose countries have suffered from natural disasters.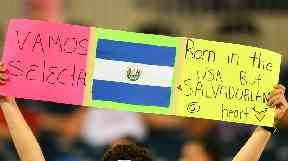 Although the decision made by Homeland Security Secretary Kirstjen Nielsen will not come as a shock to many, it will have a heavy impact on h parts of Washington, Los Angeles, New York, Houston and other metropolitan areas that are home to large numbers of Salvadorans, who have been in the country since earthquakes struck the Central American country in 2001. Many have started families and opened businesses in the US over the last 18 years.
The effect will also be felt in El Salvador, whose economy is reliant on money being sent back by those earning in the US.
Those wishing to stay in America will need to adjust their legal status prior to the September 2019 deadline.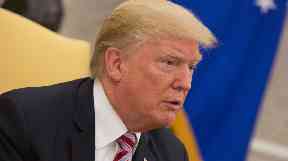 Democrats and immigrant advocacy groups greeted the decision with dismay, saying families, many with children born in the US, will be separated and forced to return to the violence of El Salvador.
House Democratic Leader Nancy Pelosi called it "a heartbreaking blow to nearly a quarter of a million hard-working Salvadorans who are American in every way."
El Salvador's president Salvador Sanchez Ceren spoke to Nielsen on Friday as renewed his request for the US to extend the status of the 190,000 Salvadorans to allow more time for Congress to deliver a long-term policy to allow them to stay in the US.
The country's top diplomat, Foreign Minister Hugo Martinez, said Monday's decision underscored a need for Congress to act before September 2019."We are convinced we can get legislation in the U.S. Congress before that date," he said.