Merkel entering final stage of make-or-break talks
Germany's leader is heading into the final day of negotiations to determine her future.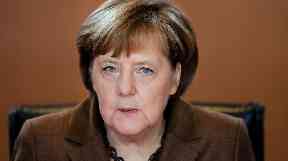 Angela Merkel is heading into the final day of make-or-break negotiations to determine her future as Germany's leader.
For four months Mrs Merkel and her Christian Democratic Union party have been attempting to form a coalition government.
But the only option left on the table now is to persuade her greatest rival, former head of the European Parliament Martin Schulz, to allow his social Social Democrats (SDP) to govern alongside her.
This is a solution which, according to Mrs Merkel, is what most people want.
The deadline is Friday.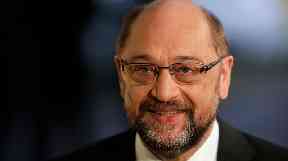 "It will be a tough day but I'm going into it with a lot of energy because the people expect us to sort it out," she said ahead of negotiations.
How different this is from the night last September when she seemed set to become the longest serving Chancellor in post-war German history.
But her party failed to gain an overall majority and it has so far failed to negotiate a coalition.
If there now has to be a new election, her position as the unassailable, undisputed leader of Germany, will be precarious.
She is far from finished, but for once, vulnerable.
Many political commentators believe that if Mrs Merkel, affectionately known as "Mutti" to many supporters, fails in these negotiations and in a second election, her position could become untenable.