FBI deputy director resigns abruptly ahead of retirement
Intelligence chief who suffered repeated attacks from Donald Trump resigned weeks before retirement.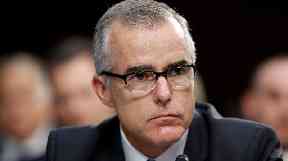 The FBI's deputy director has abruptly resigned from his post just weeks before he was due to retire.
Andrew McCabe, who has been repeatedly criticised by Donald Trump, is leaving the bureau before a planned retirement date in Spring.
His resignation is effective immediately, people familiar with the decision said.
The White House today confirmed Mr McCabe's exit from the bureau but said it was not involved.
Press secretary Sarah Huckabee Sanders said: "The president wasn't part of this decision-making process."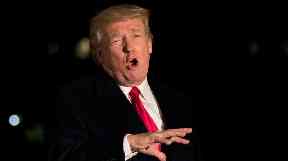 Mr McCabe has played a central role in both the Clinton email probe and the ongoing investigation of Russian interference in the 2016 election.
He has made no public statement on his departure, and it was not clear why he had decided to step down from his post early.
However, he has been frequently been attacked by Mr Trump, who implied that he is politically biased towards his Democrat rivals.
McCabe's wife received campaign donations from then-Democratic Virginia Governor Terry McAuliffe in a 2015 state Senate bid, drawing multiple Twitter attacks from Mr Trump.
The President has denied reports that he asked the FBI deputy who he voted for in the presidential election.
Ms Sanders said today that the President stands by his criticism of McCabe, and the White House has "some concerns" over McCabe's work at the bureau.