Dying teenager marries girlfriend with only weeks to live
Dustin Snyder, 19, said his final wish was to marry high school sweetheart Sierra.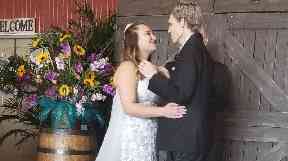 A terminally ill teenager has fulfilled his final wish of marrying his high school sweetheart after being told he has only weeks to live.
Dustin Snyder, 19, said he wanted to spend whatever time he has left wedded to his girlfriend Sierra Siverio.
Friends and family rushed to put together a dream wedding in days after he was told that his cancer was terminal.
Dustin told Fox News 13 it had been "the most special day of my life" after the emotional ceremony in front of family and friends in Florida.
His new wife added: "I got to marry my best friend."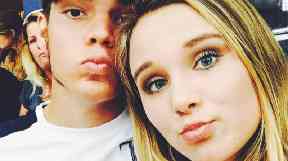 Dustin first met Sierra in Middle School, and they started dating only two years ago.
He was diagnosed with the rare synovial sarcoma cancer a day before his 18th birthday - and says Sierra has been by his side throughout his gruelling treatment ever since.
After my first surgery when she was there for me in the hospital for 10 days straight, didn't ever leave - that's when I knew she was the one.

Dustin Snyder
Doctors initially thought Dustin had beaten the disease, but a little over three weeks ago he was rushed to hospital with severe stomach pains.
There he learned the cancer had returned and was now considered terminal.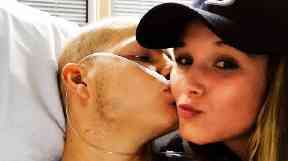 Dustin told his family that he wanted to marry his girlfriend, and the community rushed to support them through an online fundraising page.
They were able to organise a wedding under a week, with people stepping in to offer help and donate items from the wedding dress to flowers and food.
During the ceremony, Dustin told his new bride: "Thank you for being there for me during the toughest times of my life."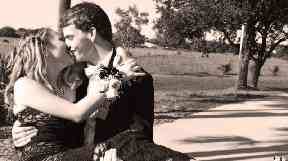 Dustin appeared gaunt at the wedding, but was beaming with happiness.
He said the day represented "being forever in love with Sierra and being with her for as long as I have".
After the ceremony, he went straight into a hospice, according to People magazine.
But he said his wedding day was "just anything I could ever ask for".