Glee actor Mark Salling dies weeks before sentencing
The Glee actor has died aged 35 weeks before sentencing for child abuse images.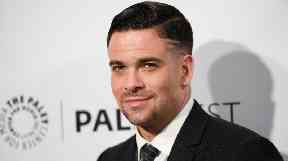 Former Glee actor Mark Salling has died - weeks ahead of his sentencing for child abuse offences.
The 35-year-old's death was confirmed by his lawyer on Tuesday.
Salling was best known for his long-running role as bad boy Noah "Puck" Puckerman in the musical comedy, which was shown from 2009 until 2015.
He was due to be sentenced on March 7 over possession of more than 50,000 images of child abuse found on his computer.
Lawyer Michael Proctor said: "I can confirm that Mark Salling passed away early this morning.
"Mark was a gentle and loving person, a person of great creativity, who was doing his best to atone for some serious."
Salling is survived by a mother, father and brother.