Sydney seaplane 'should not have been where it was'
The pilot went off-course before crashing and killing his five British passengers.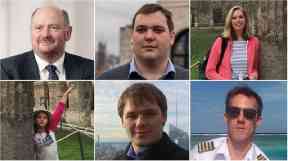 A pilot whose seaplane crashed near Sydney, killing his five British passengers, went off-course for unexplained reasons, an investigator has found.
Gareth Morgan, who had more than 10,000 hours of flying experience, turned into off-bounds Jerusalem Bay on New Year's Eve.
The aircraft was then seen turning steeply to the right before smashing into the water almost vertically - leaving an entire family dead.
A FTSE 100 chief, Richard Cousins, his two sons, fiance and 11-year-old daughter were killed alongside the Canadian pilot.
Investigators in Australia said that the aircraft "simply should not have been where it was" and that Mr Morgan performed "inexplicable" manoeuvres prior to the crash.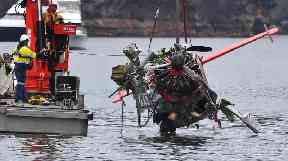 Nat Nagy, from the Australian Transport Safety Bureau, said that Mr Morgan had flown from Cottage Point, the location of an exclusive restaurant with which he was "very familiar".
But pilots "wouldn't normally" climb out in the direction of Jerusalem Bay.
Mr Morgan would also have known that he could not have escaped from the bay, according to Mr Nagy.
No mechanical problems have initially been found with the crashed de Havilland Canada DHC-2 Beaver.
The investigator said he had "no information at all" to suspect that the crash had been deliberate and that there was no information to suggest concern about Mr Morgan's mental health.
He had been employed by Sydney Seaplanes from 2011 to 2014 before relocating overseas, returning to Australia in May 2017 when he undertook a number of checks.
The bodies of Mr Cousins, 58, his sons, Will and Edward, aged 25 and 23, Ms Bowden, 48, and her 11-year-old daughter Heather were recovered from the water the same day.
An inquest into the deaths is not expected until after the ATSB publishes its final report in about 12 months.