Maldives declares 15-day state of emergency amid crisis
Government has handed itself sweeping powers and soldiers have entered the Supreme Court.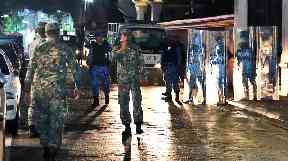 The Maldives government has declared a 15-day state of emergency that hands itself sweeping powers in a growing democratic crisis in the island nation.
It comes after the Supreme Court ordered found that opposition figures had been jailed in politically motivated cases, and ordered the President to release them.
Soldiers last night reportedly forced their way into the Supreme Court building where the judges were sheltering.
Security forces also arrested former President turned leading opposition politician Maumoon Abdul Gayoom.
Mr Gayoom was the archipelago nation's president from 1978 to 2008 and is the half brother of the Maldives' current president, Yameen Abdul Gayoom.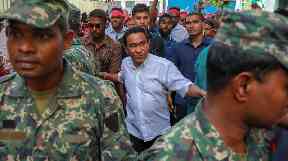 Officials said the declaration emergency gives the Government the right to make arrests, search and seize property and restricts freedom of assembly.
Parliament has also been prevented from meeting following the Supreme Court's surprise ruling a week ago, which sparked mass protests calling for the state to respect the ruling.
The President's main rival, who lives in exile, urged people not to obey what he called an "unlawful order" over the emergency declaration.
"This declaration is unconstitutional and illegal," former President Mohamed Nasheed, the country's first democratically elected leader, said in a statement.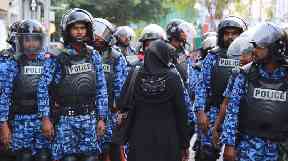 Popualr tourist destination the Maldives became a multi-party democracy only ten years ago.
But the nation lost much of its democratic gains after Yameen was elected in 2013.
He has maintained a tight grip on power and kept Parliament loyal to him, albeit largely by overseeing a system that has seen MPs ousted after switching to the opposition.
The Supreme Court's ruling also demanded that the 12 sacked lawmakers be reinstated, which would see the Yameen's Progressive Party lose its majority and mean it could act as a rival power to the President.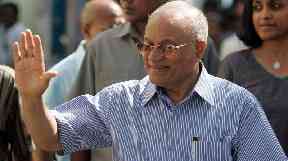 Yameen insisted in a statement on television that "during this time though certain rights will be restricted, general movements, services and businesses will not be affected."
He had been set to run for re-election this year virtually unopposed, with all of his opponents either jailed or exiled, until the current crisis.
A number of powers including the US have urged the Maldives Government o respect the rule of law and obey the Supreme Court's ruling.