Trump orders Pentagon to plan large military parade
The US President has asked for the event to be held in Washington D.C.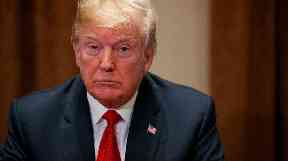 US President Trump has asked the Pentagon and White House officials to begin planning a large military parade in Washington DC.
President Trump reportedly made the request after seeing the Bastille Day parade during a visit to Paris in July last year.
Trump said he was impressed by the military parade which involved US and French soldiers marching together to mark 100 years since the US entered World War One and France's annual Bastille Day holiday.
It included tanks, armored vehicles and a flyover of US and French military jets.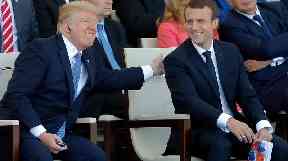 News of the parade proposal was first reported by the Washington Post, after which the White House issued a statement saying that Trump "has asked the Department of Defense to explore a celebration at which all Americans can show their appreciation".
A White House official, who spoke on condition of anonymity, said the parade planning was in the "brainstorming" stage and nothing had been decided, the Post reported.
Democrats have criticised the proposal saying it is a waste of money.
Representative Jim McGovern compared the idea to something usually carried out by autocratic nations.
"What an absurd waste of money! Trump acts more like dictator than president. Americans deserve better," he tweeted.
The US capital has previously only held large military displays to mark significant occasions such as victories in war.